Services
Evaluate the value of assets in fair way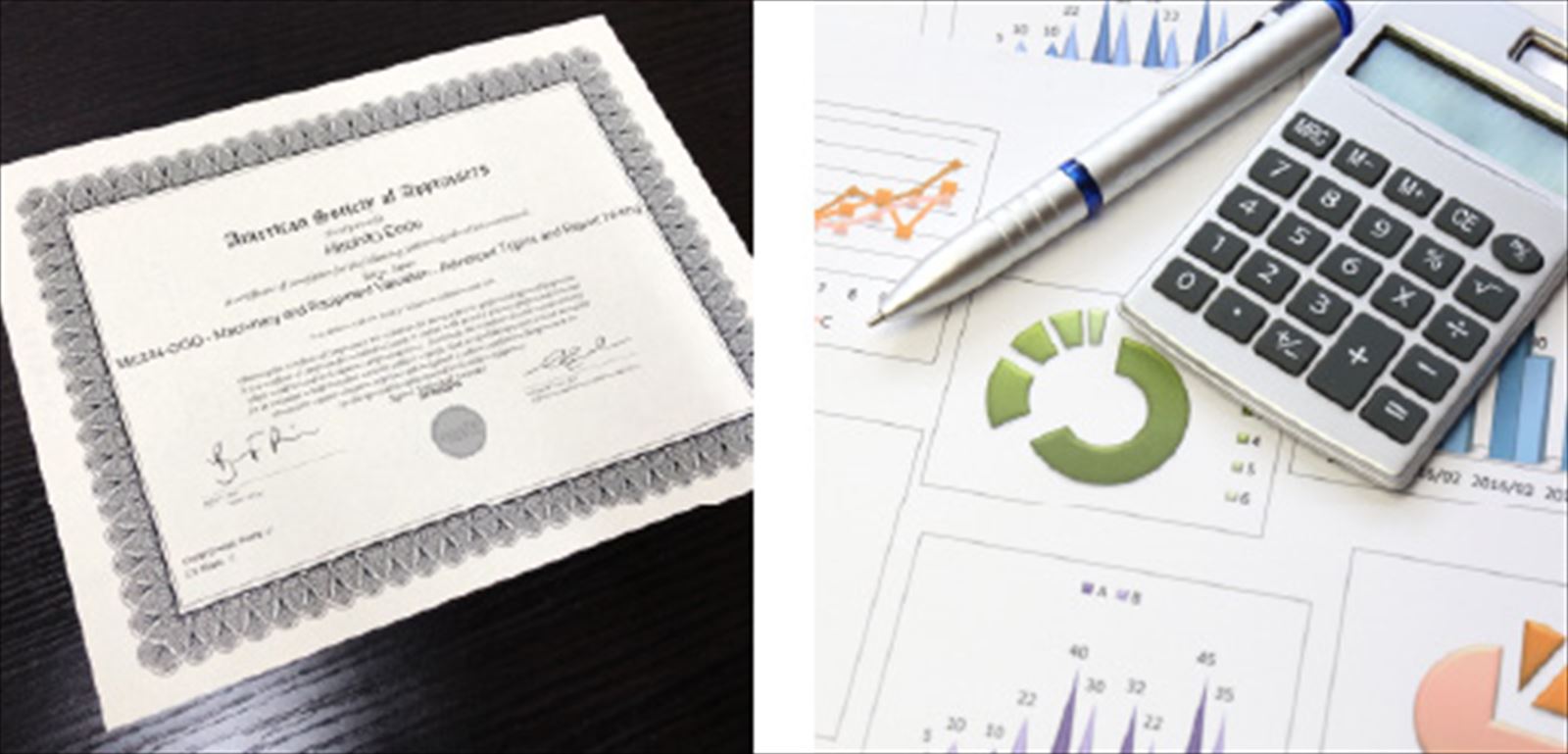 The Group trains employees who are qualified to evaluate chattel and machinery equipment of ASA (American Society of Appraisers: American Institute of Appraisers) and who belong to JaSIA (Japanese Society of Independent Appraisers).
In accordance with international standards, we are able to fairly evaluate the value of assets, from desks and chairs to large items such as aircraft and plants. Asset assessment is also expected to increase the value of collateral and the liquidity of goods that are raw materials and finished goods and assets that have passed their useful lives.
We believe that we can use the information obtained in asset assessments to distribute goods that can be reused, and also properly assess their value when they are recycled, so that they can be recycled and reused. We will continue to strengthen our efforts in the future.