Services
Ferrous raw materials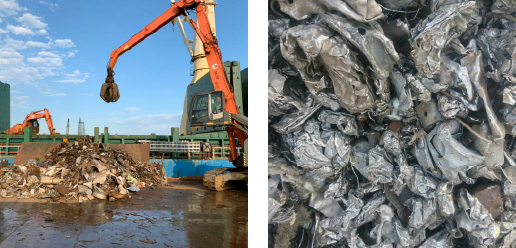 We collect ferrous scrap at ports around Japan, control the quality according to customer requirements, and sell them to steel mills (blast furnaces and electric furnaces) both in Japan and overseas.
With the expansion of steel demand in Vietnam and elsewhere in Southeast and Southwest Asia, in order to respond to the increase in the size of bulk vessels and port cargo handling facilities, the company is increasing the amount collected by establishing and expanding stockyards in Japan.
Nonferrous raw materials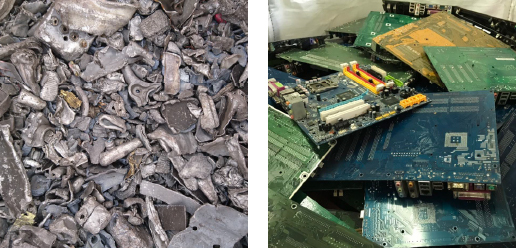 The nonferrous metals contained in various types of scrap are shredded and sorted at the recycling plant of our group company , and we sell them to major nonferrous smelting and secondary alloy manufacturers both inside and outside of Japan after classification according to the quality requirements of each customer.
We also make use of our stockyard functions and overseas network to collect nonferrous scrap such as aluminum and stainless steel. To supply copper, aluminum, and precious metals, in recent years, the company has engaged in import and trilateral trading of electronic scrap (circuit boards, etc.) from Europe and other locations, and is undertaking expansion into the European market.
Biomass fuels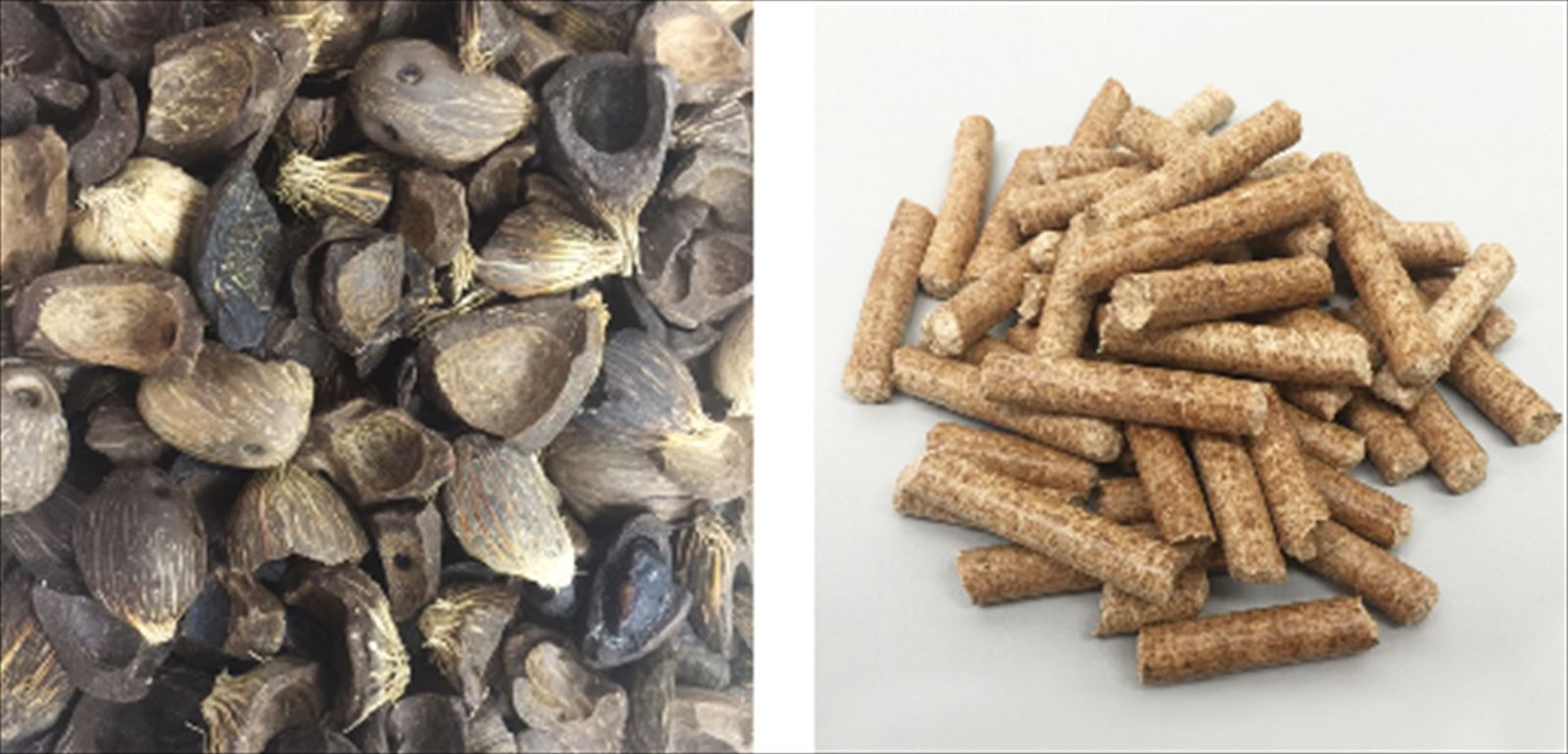 We sell palm kernel shell (PKS) to Japan as a fuel for biomass power plants. This fuel is attracting attention as a renewable fuel. Demand is expected to grow, particularly in Japan. We have PKS collection bases in Malaysia. By thoroughly removing foreign matter and controlling moisture, it maintains the quality demanded by consumers and offers a stable supply. We plan to increase the number of items that we trade, not only PKS but also wood pellets, new fuels, and others, as well as increase the number of the stockyards.
Recycling of aircrafts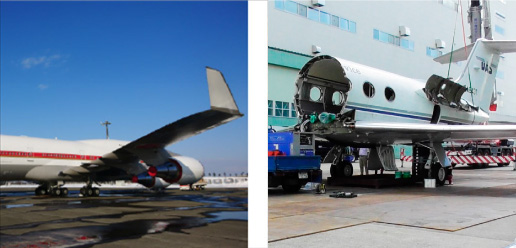 In May 2019, we won the tender for two retired dedicated aircrafts of the Japanese government invited by the Air Self-Defense Force. They were sold to a US buyer as a reuse and recycling resource to collect aircraft maintenance parts. Unlike selling them just as used aircrafts, correct valuation of the aircrafts and their parts and components was necessary. The know-how we had accumulated over the years on the evaluation and conversion to cash of metals and other composite materials was key to the success of the transaction.
In the United States and Europe, the current major market for reuse and recycling of aircrafts, companies who trade used aircrafts are usually different from those who deal with the recycling of frames and other nonusable resources. We will continue to contribute to the reuse and recycling of aircrafts as a pioneer in providing one-stop, comprehensive service of evaluating and recycling, capitalizing on its rich know-how on recycling.
Used cars and parts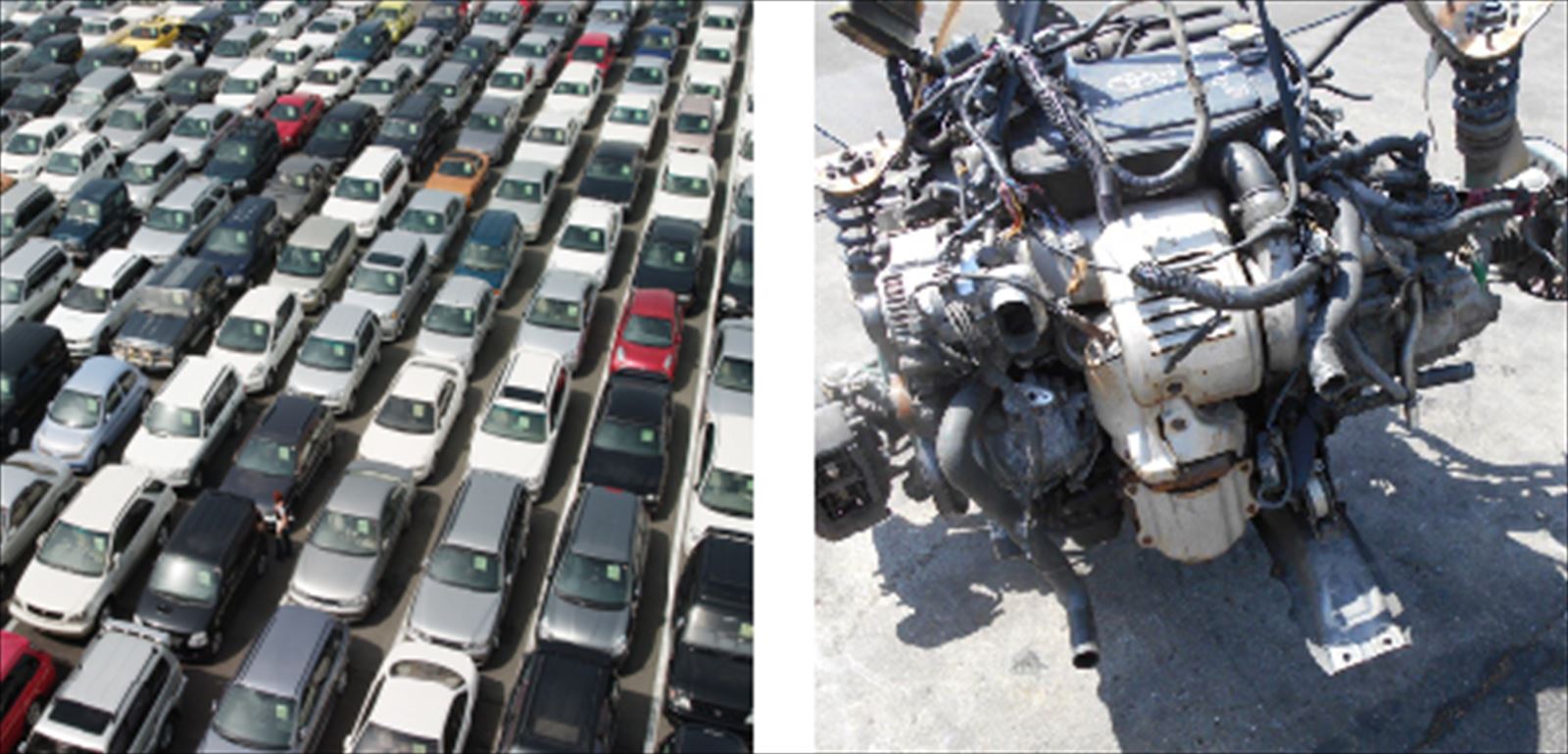 Even vehicles that cannot be sold as used cars in Japan still have many needs overseas.

3WM Co., Ltd. engages globally in the reuse of used cars and other used products, contributing to the effective use of resources through its business.

The company exports used cars, trucks, heavy machinery, and other vehicles, as well as select high-quality engine and other parts, from Japan to Central and South America, the Middle East, and Southeast Asia. With distribution and sales bases in Chile and the UAE, the company has earned the trust of local customers through sales and service rooted in local communities.

In addition to exports from Japan, we utilize the resources of each overseas base to provide repair and restore services, and expand our business globally such as multilateral trilateral trade across national borders.
Others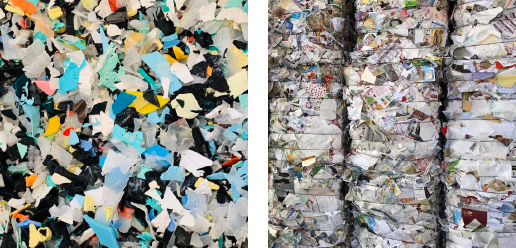 We export waste paper as a raw material for paper mills and used clothes as a reuse product. It also sells miscellaneous goods including apparel from Japan and hygiene products aimed at growing cross-border-commerce markets. For waste plastics which are currently at issue, with a view to helping establish an optimal recycling flow, we are also selling home appliance-derived waste plastics and industrial waste plastics to partner companies in Japan and in Asia.
International logistics service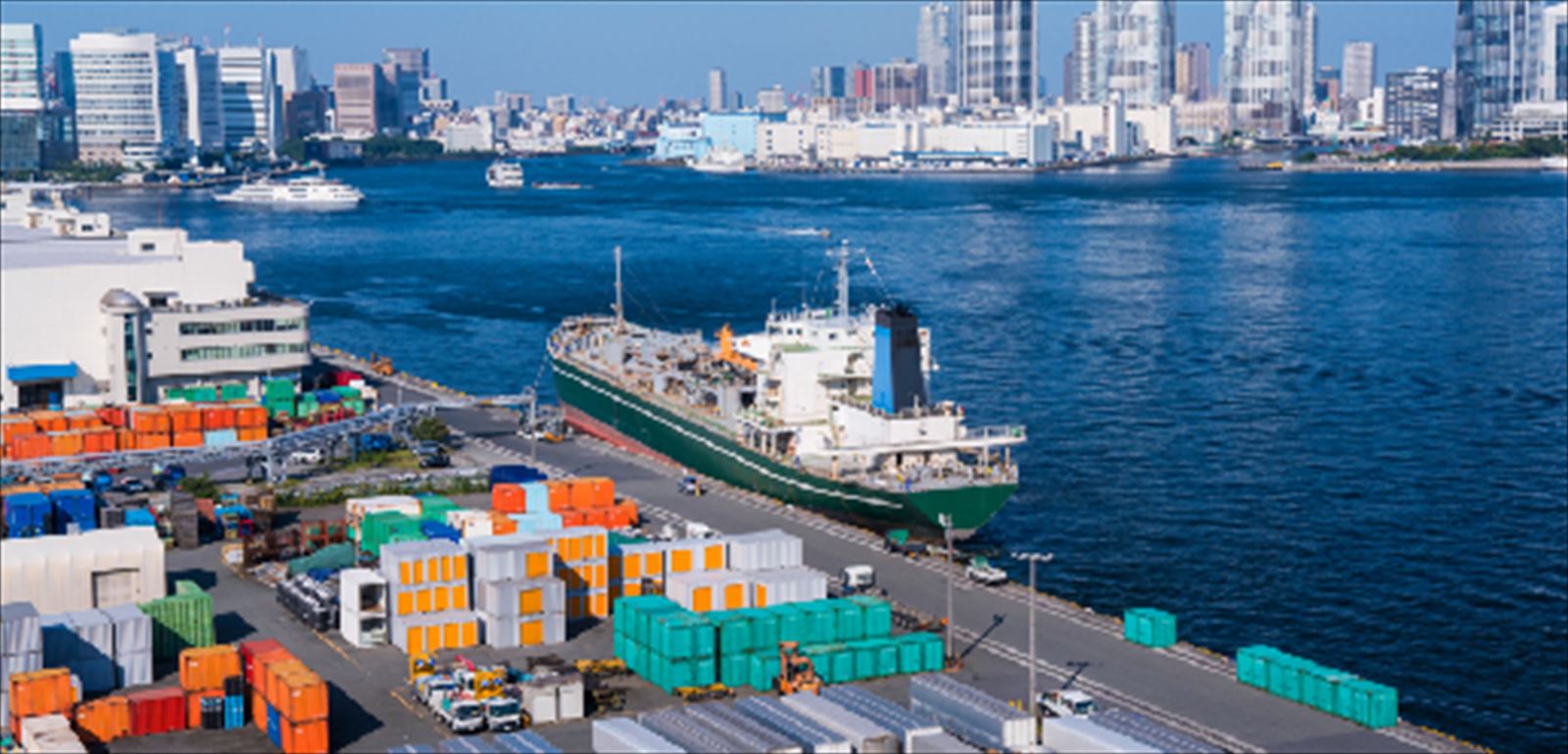 3WM Co., Ltd.'s one-stop logistics service is a one-stop (optimal, shortest, best price) service that delivers customers' parcels to overseas locations.

This is a comprehensive service that covers everything from customs clearance and export procedures to container booking and land delivery arrangements, vehicle management at delivery yards, and loading. Also, it is supported by many years of experience, know-how, and information networks cultivated in the used vehicles and parts export business.