Services
Welfare Business for People with Disabilities
(Pre-Employment Transition Support Program for people with disabilities)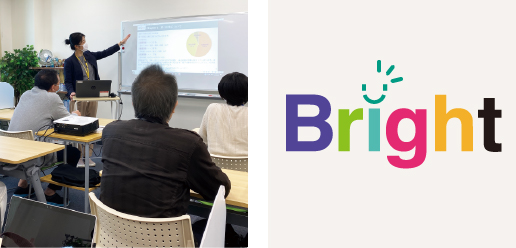 The pre-employment transition support program provides training for people with disabilities who wish to find employment, such as the acquisition of skills and knowledge for employment, mental and physical management, and life stability, as well as corporate research and practical training for employment. This service is an outpatient welfare service that provides employment support such as accompanying clients on interviews.
We offer a variety of seminars and training courses necessary for job seekers with disabilities. We provide support for job hunting activities such as resume preparation and interview practice, as well as support for employee retention in the workplace.

Examples of seminars and training courses
・Business manners seminar ・PC skills seminar ・Self-management seminar
・Communication skills seminar ・Work/light work training course

For details, please see the Employment Support Center Bright for people with disabilities.
Welfare Business for People with Disabilities
(Continuous Employment Support Program for people with disabilities)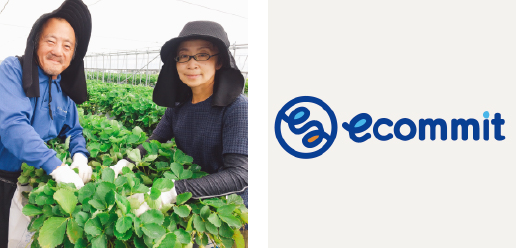 The continuous employment support program is a service that not only supports the acquisition of knowledge and skills but also provides appropriate works to people who have difficulty working in general companies.
For people with disabilities who find it difficult to work in a general company, we prepare places where they can participate in society with self-confidence and purpose in life. Based on individual support plans drawn up according to their unique disability conditions, we provide developmental support, support for the acquisition of knowledge and skills, training for light work, and job opportunities that are made available in cooperation with the Group companies, local companies, farms, etc.
The participants with disabilities receive wages in accordance with the work they perform.
On the premises of group company SYNECO Inc., ASTOCO Inc. has set up Ecommit Toyoshina (type B continuous employment support program) and cooperates integrally with the recycling business, realizing the continuous provision of work for people with disabilities. Through these activities, we response to the desire of people with disabilities living in the community to work with peace of mind.