Sustainability Report 2021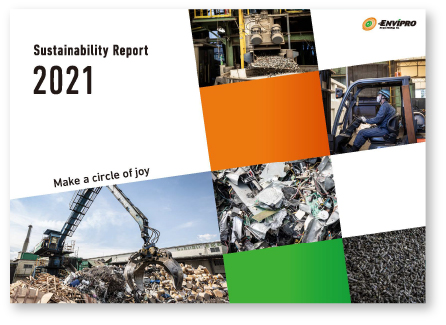 The report covers the period from July 2020 to June 2021 (*), introduces the corporate philosophy of our group, overall activities in nonfinancial areas including business strategies, environment, and corporate governance. In addition to introducing strategies for realizing our mission statement "Contribute to create a sustainable society", a wide range of initiatives such as lithium-ion battery recycling and collection of precious metals from incinerator ash etc., this year the group discloses information related to climate change in accordance with TCFD recommendations. Moreover, some of our future prospects, including our future plans, are also presented.
* Some of the activities and plans are included after this period.
Bulk Download PDF
Download of Itemized PDF