The ENVIPRO group will continue to challenge on further new busineses as a solution company for resource and social issues.
We will contribute to the increase of the sustainability of society by continuously innovating for the construction of a resource circulation society in order to solve the social issues faced by the world related to the limitation of material resources and to climate change caused by global warming.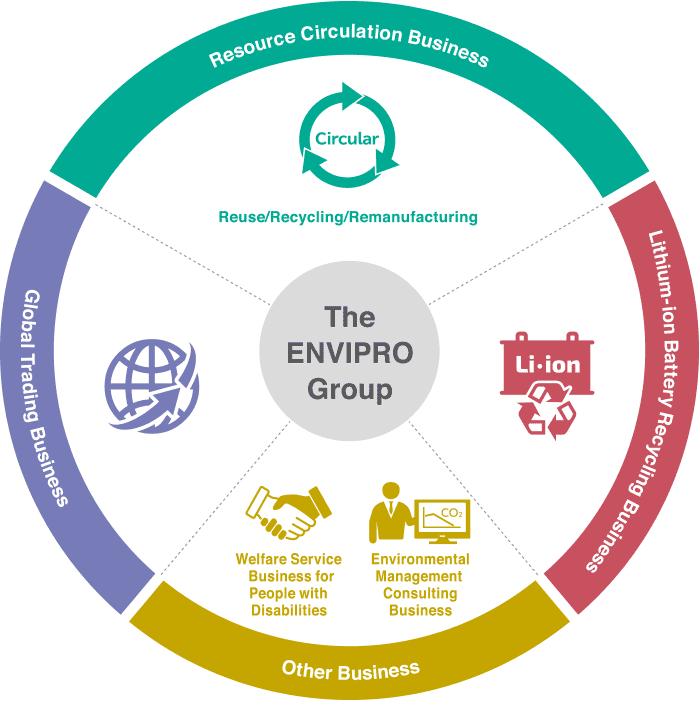 The Envipro group's business fields
In order to provide solutions to global resource depletion, the impact of climate change caused by global warming, and social issues in Japan, Envipro group is developing various businesses with the aim of building a decarbonized, resource circulation society and realizing coexistence including local symbiosis.
The ENVIPRO group will solve your environmental issues!